Welcome to Car Film Festival
 
The first automobile film festival in Japan has ended successfully.
The film festival "International Auto Film Festa" started from the perspective of car culture, art, and expression from Japan, where automobiles are the primary industry. We received 46 submissions from 10 countries.
 
Representatives from media partners Car Graphic, Auto Bild Japan, and 8speed.net participate in selecting entries. As a result, in addition to the "International Auto Film Festa Award," the "Car Graphic Award," "Auto Bild Japan Award," and "8speed.net Award" was presented to each target. We want to thank everyone who cooperated with us sincerely.
 
And we are preparing for the second event. Recruitment is scheduled to start on January 1, 2024.
Details will be posted on the official website and each SNS.
International Auto Film Festa Executive Committee
  
---
 
Overview of the 1st event (closing)
 
Name : International Auto Film Festa
Organizer : International Auto Film Festa Executive Committee
URL : https://www.autofilmfesta.net
Submission : 2023.1.1 ~ 2023.2.28
Awards Ceremony : March 31, 2023 (Online: YouTube https://youtu. be/dZy4PeMYSCM )
Awards : International AutoFilmFesta Award / CarGraphic Award / AutoBildJapan Award / 8speed.net Award
Entry fee : Free
Regulations : Works completed after January 1, 2022. It does not matter whether the work is public or private at entry. Please comply with the submission rules posted on the official website.
Participation
Conditions : Must have a love for cars. Individuals, groups, companies, etc., can participate regardless of nationality or age.
 
 
Submission status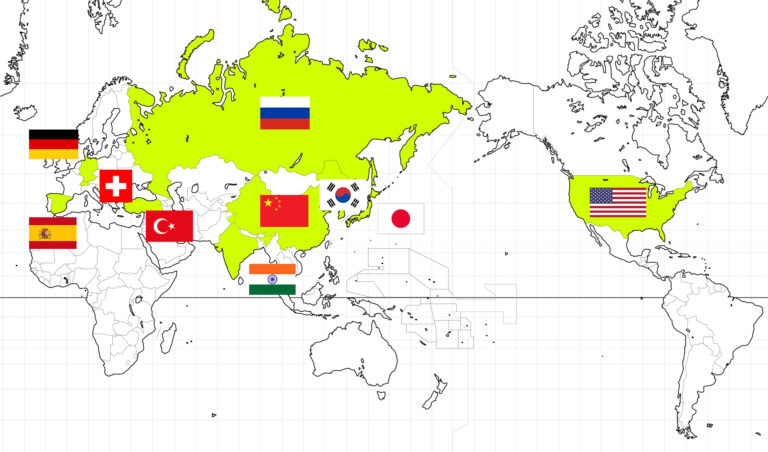 Countries: Germany, USA, Russia, India, Turkey, China, Spain, Switzerland, South Korea, and Japan. 10 countries in total.
Works:Total 46 films [27 direct entries / 10 via festhome / 9 via FilmFreeway]
 
 
Published in the media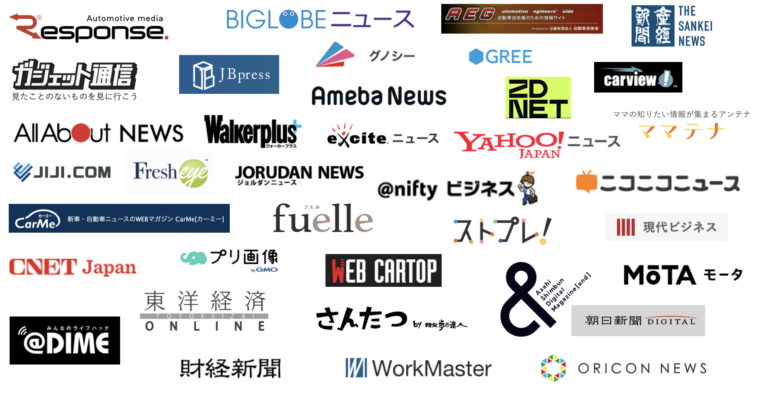 Gunosy, Yahoo! News, Excite News, Mamatena, Gadget Tsushin GetNews, Car Me, Ameba News, GREE News, Sankei News, Toyo Keizai Online, Asahi Shimbun Digital Magazine &[and], Gendai Business, Response.jp, @DIME, Jiji.com, etc.
[International Auto Film Festa] A total of 84 media articles published related information. (Period: ~April 18, 2023 Advertising conversion value: 4,222,375.JPY Data provided by PR TIMES)
 
---
 
1st Award-Winning Works
 

■ International Auto Film Festa Award
"LOVE_4_RAV" [28-year one-owner car, the story of Toyota RAV4 L]
TUNA (Japan)
Selection : International Auto Film Festa
 

■ CARGRAPHIC Award
Solpor
Susana Alba (Spain)
Selection : Mr. Tetsuya Kato (CAR GRAPHIC)
 

■ AutoBildJapan Award
G/MOTION' x Motocrane PromotionVideo
G/MOTION' Co., Ltd. TEAM G/MOTION' (Japan)
Selection : Mr. Shin-ichiro Ehara (Auto Bild Japan)
 

■ 8speed.net Award
Mein Volkswagen T1 Samba Bus Baujahr 1966
PS PERLEN – Oldtimer forever Young (Germany)
Selection : Mr. Satoshi Ubukata (8speed.net)
 
---
 
A film festival featuring cars has begun.
 
In launching the film festival, we received the cooperation of many people. I want to thank you from the bottom of my heart.
This was a tiny step for an international film festival. However, we were able to take significant action forward with the participation of video creators from 10 countries.
 
The genre of the participating works was also various. Documentary, drama, full CG, animation, commercial, etc. Although the film festival was limited to "car-themed works," it was beyond my imagination that such a wide range of works would gather.
Even if you say "car" in one word, many expressions and interpretations exist. As the car's environment changes, so does how we interact with it. Through this, I was able to come into contact with the cultural differences between countries.
 
Currently, the main content is a basic message with the participating creators, but I still feel the warmth of the creators. In the future, We would like to convey "works" and "people" through creator interviews.
 
It is that can convey the car's charm from various angles. It had stayed the same since the days when the video was born. Instead, I think that the function is even more vital now that images have become familiar due to the penetration of SNS.
We will work to establish it as one of the pillars of car culture with a free activity that is not bound by the existing image of a film festival.
 
Preparations for the second event will begin.
We need more people's cooperation.
 
Please get in touch with us if you are interested as a partner, supporter, media partner, etc. We'll be expecting you.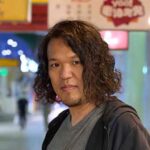 International Auto Film Festa / Yoshiyuki Shimizu
Please get in touch with us for questions, etc. : contact@autofilmfesta.net
 
---
 
Overview of the 2nd
 
Name : International Auto Film Festa the 2nd
Organizer : International Auto Film Festa Committee
URL : https://www.autofilmfesta.net
Submission : 2024.1.1 – 2024.2.29 *Tentative plan
Awards Ceremony : 2024.March *Tentative plan
Awards : InternationalAutoFilmFesta Award. In addition, we are preparing other awards.
Entry fee : Free
Regulations : Detailed information will be posted on the official website in due course.
Participation
Conditions : Individuals, groups, companies, etc., can participate regardless of nationality or age.
Language : Japanese, English, or Japanese or English subtitles
 
Your cooperation will be essential for holding a fulfilling film festival for the second time.
We appreciate your continued cooperation and support to further enhance the International Auto Film Festa.
 
International Auto Film Festa Committee
Please get in touch with us for questions, etc. : contact@autofilmfesta.net